July 21, 2023
July 12, 2023
June 22, 2023
June 19, 2023
July 13, 2023
July 12, 2023
July 11, 2023
July 11, 2023
July 19, 2023
July 19, 2023
July 12, 2023
July 12, 2023
July 20, 2023
July 20, 2023
July 20, 2023
July 19, 2023
June 19, 2023
July 1, 2022
September 29, 2021
June 8, 2021
July 21, 2023
July 18, 2023
July 14, 2023
July 10, 2023
Howard Bryman | January 18, 2019
Nanyang Polytechnic photo.
Scientists from Nanyang Polytechnic in Singapore have figured out a way to turn spent grinds into a fire-retardant material. Today Online had more:
The material, a composite resin made up of coffee waste, epoxy resin and hardener, could be used as an adhesive or a coating for surfaces.
As normal epoxy melts quickly in a fire, the fire-retardant composite resin could "open doors to how epoxy is used", said Dr Henry Leung, a senior specialist (pharmacology and toxicology) and senior lecturer at Nanyang Polytechnic's school of chemical and life sciences.
His team is looking to submit the material for fire-retardant certification in the next six to nine months. It could then be available for commercial use in the next two to three years.
Every little thing is not always going to be alright. A Ninth Circuit Court of Appeals has upheld a lower court's ruling against Jammin Java coffee company and in favor of two companies owned by the family of deceased reggae icon Bob Marley. Lexology had more:
By way of background, the Marley family companies sued Jammin Java after it failed to pay royalties on a long-term license for Marley-branded coffee and then continued to use Marley trademarks after a separate, short-term license ended. Following a grant of partial summary judgment by the district court, finding that defendant Jammin Java was liable for trademark infringement, the plaintiff Marley family companies asked for an award of damages in the amount of $2,458,835, representing Jammin Java's gross revenue since July 2016, when the short-term license agreement was terminated. The district court ordered defendant Jammin Java to pay the requested amount in damages, finding that defendant could not prove that its operating expenses offset profits from unauthorized sales of the Marley-branded coffee. The district court also awarded $371,000 in unpaid royalties, to the Marley companies.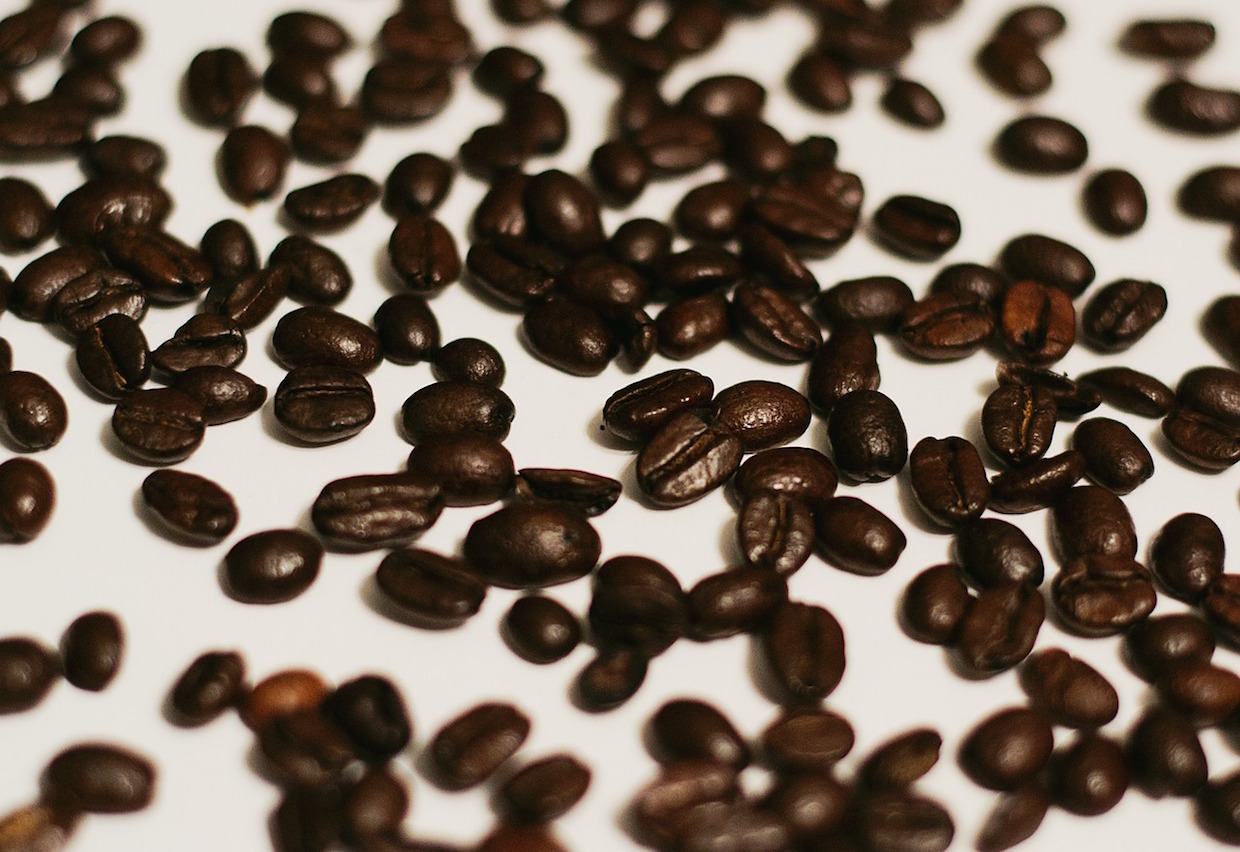 Fast Company took a look this week at a study conducted by a team of German, Slovak and Norwegian scientists late last year that indicates that human DNA is protected by drinking coffee, particularly dark roasts:
To find these results, they had a brave group of test subjects swap coffee for water for an entire month (their painful contribution to science is appreciated) and then they were asked to drink 500 milliliters of freshly brewed dark=roast coffee per day, while the control group continued to consume water instead. On the last day of each period, their blood was tested to assess the level of DNA damage (strand breakage). The researchers found that the group who was allowed to drink a nice cup of joe had fewer DNA strand breaks compared to the control group.
Satellogic photo.
Chinese satellite makers specializing in high-resolution mapping technology are using  coffee production as an example of their technology's potential, according to Bloomberg:
While other Earth mapping companies like Planet Labs Inc. have larger satellite constellations, Satellogic wants to have the biggest capacity for mapping at one-meter resolution — precise enough to monitor the ripeness of coffee beans, the progress at construction sites or the potential challenges to supply chains.
Back on Earth, the troubled automated roastery cafe chain Roasting Plant has spread its shtick across the pond to London. Eater had more:
It is currently open, and serving coffee, which has been described as "gimmicky as hell … but actually pretty delicious" by at least one drinker.
The American roaster and café operator, whose first London store will be cashless, prides itself on a system called "Javabot." This proprietary technology, developed by founder Mike Caswell and team, fires coffee beans at pressure through plastic tubes — first unroasted, to a roaster, then to storage tubes, and then into super-automatic machines. A barista, in the traditional sense, never goes near the drink other than to serve it.
Vegans can now help nudge their grandmothers away from dairy that brightens their very dark coffees thanks to Coffee Mate's three new plant-based creamer options. The Nestle-owned creamer-maker recently debuted vanilla and unsweetened iterations of dairy-free half-and-half (half almond, half coconut), while also jumping aboard the runaway oat milk train, according to Live Kindly:
The vanilla flavor carries just two grams of sugar per serving, whilst the unsweetened flavor has zero grams.
Also launched under the natural bliss name is Plant-Based Oat Milk. The dairy-free option is "always creamy, never grainy" as well as "simple yet rich."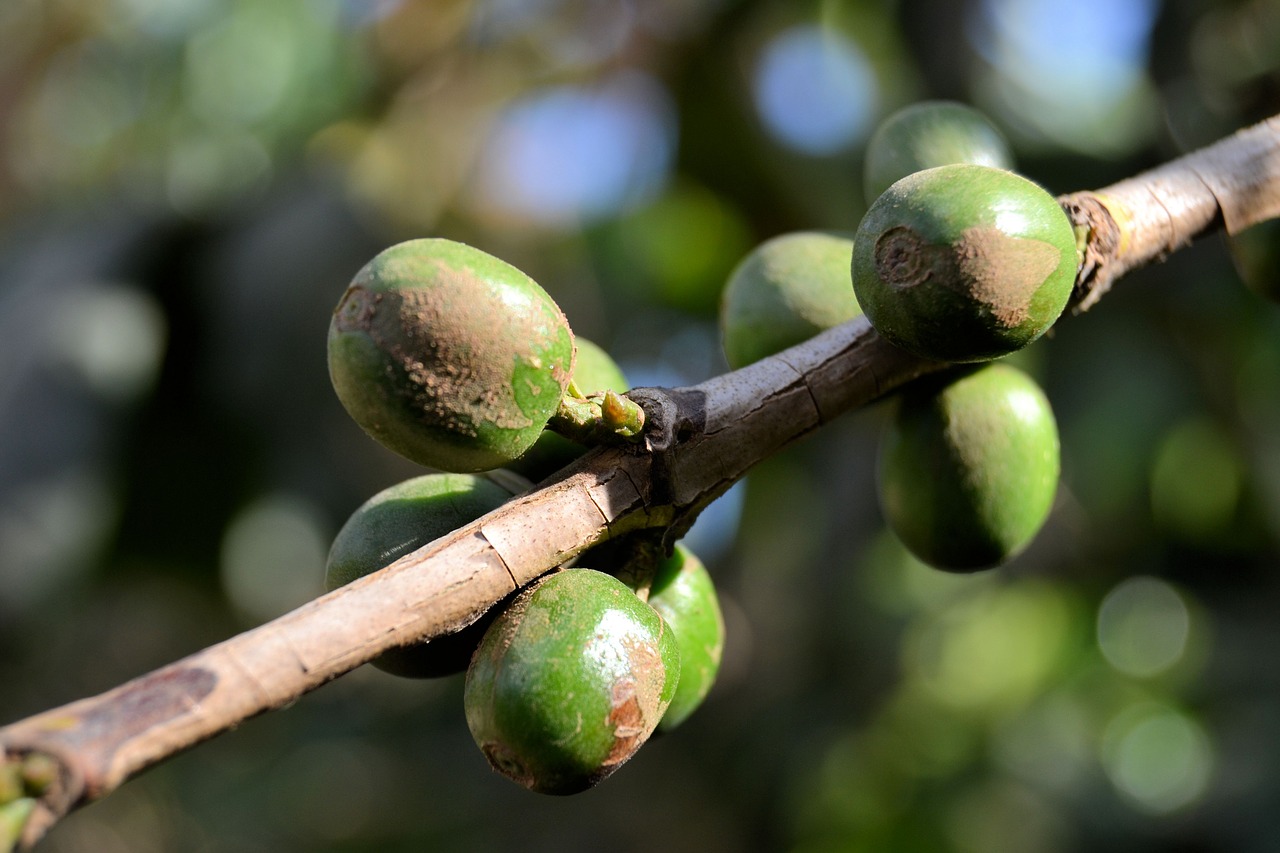 Quartz chatted with Dean Cycon of Dean's Beans about how the coffee price crisis is contributing to immigration, which has been dominating the political headlines of late:
Most big coffee companies buy through brokers and aren't really aware of what is being paid to farmers, Cycon added. Some pay more for a few of their coffees—usually calling attention to them in marketing materials—and pay the lowest market price for the rest.
"Go to your local roaster and say, 'Hey, are you paying a reasonable price for coffee? Because if you're not, you're driving people off their land,' said Cycon. "People are screaming about all these immigrants coming up here, but very few are looking back to see why they're coming."
A couple Reuters reporters also crunched some price crisis numbers this week, calculating that as the C-market continues to bottom out, some farmers earn less than a penny per retail cup. In discussion with Rob Terenzi of Vega Coffee and Xaver Kitzinger of like-minded German company Kaffee-Kooperative, the piece also considered solutions that add value at origin for higher earnings by producers:
"Fairtrade is good but it is just a better way in an unfair market system. You have to change the rules completely to make a difference to the farmers," said Xaver Kitzinger, co-founder of Kaffee-Kooperative.
The German company has partnered with a cooperative in Rwanda to sell coffee which is not only grown in the East African country but also washed, roasted and packaged before being shipped to Europe.
Vega Coffee has created similar partnerships, such as building a roasting centre in Nicaragua and training farmers in all aspects of the production process.
"What we've found is because farmers have been working with coffee for generations they are really good at creating a really perfect final product," Vega's Terenzi said.
Stumptown's coffee bar in the Cobble Hill neighborhood of Brooklyn, New York. File photo.
Stumptown Coffee Roasters this week issued a press release announcing that it is now a certified B-Corporation:
Stumptown underwent a meticulous evaluation by B Lab, the nonprofit that certifies and supports B Corps, in order to achieve this certification. The evaluation determined that Stumptown is committed to the well-being of everyone they work with, from the farmers and the communities they live in, to their employees and communities here in the States.
In other Stumptown-related news, former president Joth Ricci, who helmed the company from 2013 to 2017 — the period that included the iconic Portland roaster's acquisition by JAB-owned Peet's — has just been appointed president of another iconic Oregon coffee company, the bighearted Grants Pass, Oregon-based chain Dutch Bros. Coffee:
Working alongside CEO Travis Boersma, Ricci will leverage his beverage expertise to ensure Dutch Bros is well-positioned to achieve its expansion plans, including growing to 800 locations over the next five years.
Howard Bryman
Howard Bryman is the associate editor of Daily Coffee News by Roast Magazine. He is based in Portland, Oregon.
Tags: Bob Marley, Coffee Mate, Dean Cycon, Dean's Beans, jammin java, Joth Ricci, Nanyang Polytechnic, Roasting Plant, Rob Terenzi, Stumptown Coffee Roasters, Travis Boersma, Xaver Kitzinger
Your email address will not be published.






E-News Subscribe