July 31, 2023
July 24, 2023
July 21, 2023
July 12, 2023
July 26, 2023
July 13, 2023
July 12, 2023
July 11, 2023
July 27, 2023
July 27, 2023
July 26, 2023
July 25, 2023
August 1, 2023
August 1, 2023
July 27, 2023
July 26, 2023
June 19, 2023
July 1, 2022
September 29, 2021
June 8, 2021
July 28, 2023
July 26, 2023
July 21, 2023
July 18, 2023
Howard Bryman | September 7, 2018
Luckin Coffee photo.
For the latest move in the China-based tit-for-tat battle between the homegrown chain Luckin Coffee and Starbucks, the South China Morning Post reported that the People's Republic mega startup has inked a partnership with social media and payments powerhouse Tencent, apparently in response to Starbucks' recent deal with Alibaba:
"We hope the cooperation with Luckin coffee will create a new lifestyle of 'smart retail' through tie-up on user traffic, technology exploration, application scenarios and management abilities," said Lei Maofeng, deputy general manager of Tencent's payment platform WeChat Pay. "Coffee has become a popular drink for young people nowadays and there are more coffee industry practitioners."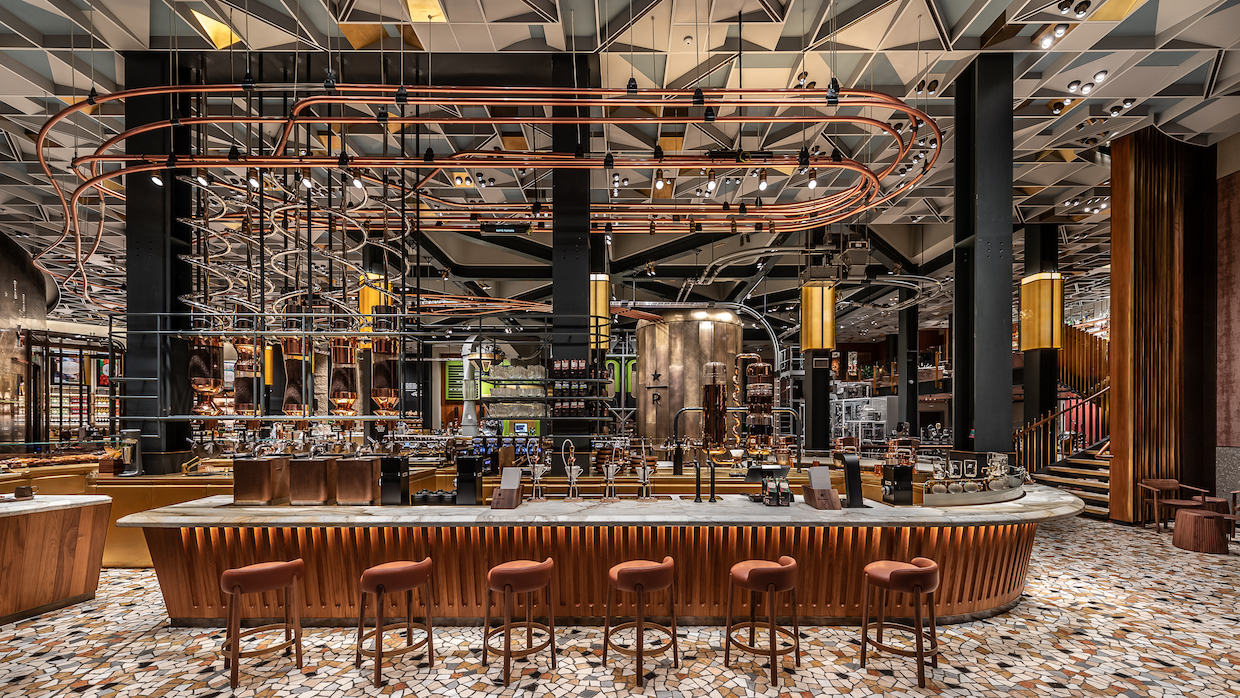 The Green Siren has also found resistance this week in Italy, the land of its spiritual conception, where the latest Reserve Roastery location opened in Milan. Not only do some local consumers seem lukewarm to its offerings, a local consumer rights group Codacons is protesting its prices, according to The Age:
Customers will pay €1.80 ($2.90) for an espresso, almost twice the normal market price.
Codacons also said Starbucks' price tag of €4.50 ($7.25) for a cappuccino was also inflated.
"These above market prices can cause a damage to Italian consumers who want to have the experience of a coffee at Starbucks," it said in a statement on Thursday.
"We have asked the antitrust (authority) to verify the correctness of Starbucks' commercial practice in its first Milanese store."
Lavazza Museum photo.
Coincidentally, Italy also recently saw the opening of its own homegrown educational and dazzling coffee-based wonderland in Turin, the next major city to the west. It's the Lavazza Museum, explored this week by Travel and Leisure:
The immersive, multimedia installations include a walk through a simulated coffee plantation and plenty of opportunities for coffee-themed photography. Also on display: antique and vintage espresso machines, information about the chemical structure of coffee, and some irreverent Lavazza posters and ads. But what kind of coffee museum would this be with out a free sample? At the end of the tour, visitors can try one classic drink (espresso, drip) and something new, like a coffee-infused cocktail.
From the Danwatch report Bitter Kaffee/Bitter Coffee.
These coffee giants spare no expense when putting on a show, and it is pockets of similar depth that the victims of slave labor on Brazilian coffee farms are hoping to tap into. Several dozen freed coffee farm slaves have formally accused McDonald's, Dunkin' Donuts and Nestlé of failing to ensure that their Brazilian suppliers are operating slavery-free farms, according to the Washington Post (reprinted by the New Zealand Herald, without the pesky paywall):
The complaint is based in part on findings from a 2016 investigation conducted by the Danish watchdog group Danwatch, which found that major coffee companies were unable to verify the sources of their beans and that some, including Nestlé, had purchased coffee from Brazilian farms that had used slave labour.
Asked for a response to the OECD complaint, Nestlé and Dunkin' Donuts said they do not tolerate violations of workers' rights and are striving to identify the farms that produce their coffee beans. McDonald's did not respond to multiple requests for comment.
Believe it or not, there do actually remain some cities on earth where coffee giants have yet to tread. Bishkek, Kyrgyzstan, is one such city where, despite the occasional rumored threat from the Mafia and bribes demanded by city inspectors, a craft coffee and beer scene is blossoming. Ozy shared an enlightening report:
Brad Brenneman, a New Zealander, is often credited with kickstarting the Kyrgyz coffee revolution. He opened the first Sierra Coffee shop next to the Russian Embassy in 2012, two years after a revolution that ousted then–President Kurmanbek Bakiyev and his corrupt family. Since then, Sierra Coffee has opened eight more outlets in Bishkek, though four of those have closed as Brenneman learned the intricacies of the Bishkek retail market the hard way — everything from stingy landlords to unruly neighbors. Eyeing the success of Sierra, a competing chain called Coffeeman (since rebranded as Adriano Coffee) opened up multiple locations a few months later, run by the Shin family, a mega-wealthy Korean-Kyrgyz family that has long been influential in the country's economy, mainly in the ice cream and frozen goods sector.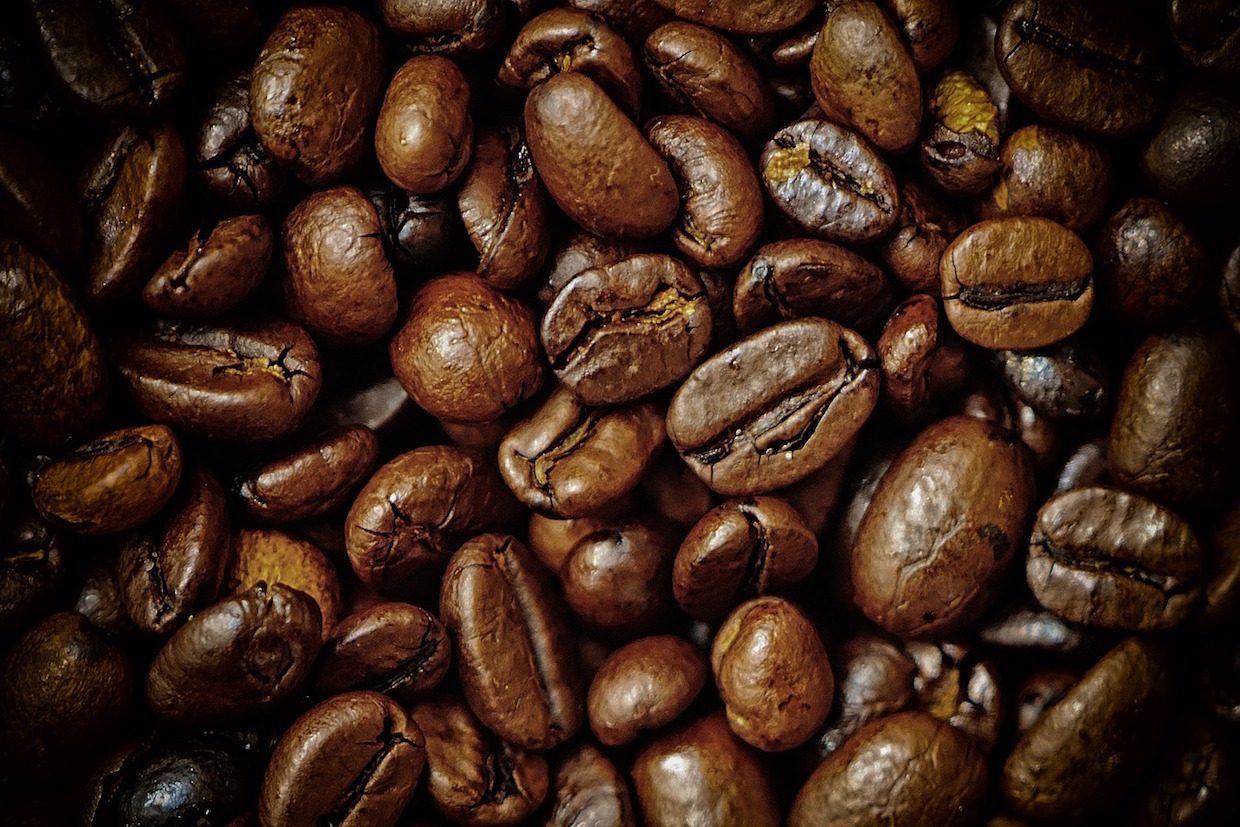 This week, Queensland University of Technology mathematical biology postdoctoral fellow Nabil Fadai took to the Oxford University Press blog to share some research into a mathematical model for Maillard:
To tackle the challenges involved with creating mathematical models for the Maillard reactions, along with other chemical reaction groups in a roasting coffee bean, we use the concept of a Distributed Activation Energy Model (DAEM), originally developed to describe the pyrolysis of coal. Not dissimilar to the Maillard reactions, the pyrolysis of coal involves large numbers of parallel chemical reactions and, using the DAEM, can be simplified to a single global reaction rate that describes the overall process. Crucially, however, the DAEM relies on knowing the distribution of individual chemical reactions beforehand. While the overall distributions associated with the Maillard chemical reactions remain unknown, we can reasonably approximate the reaction kinetics of the majority of the Maillard chemical reaction group.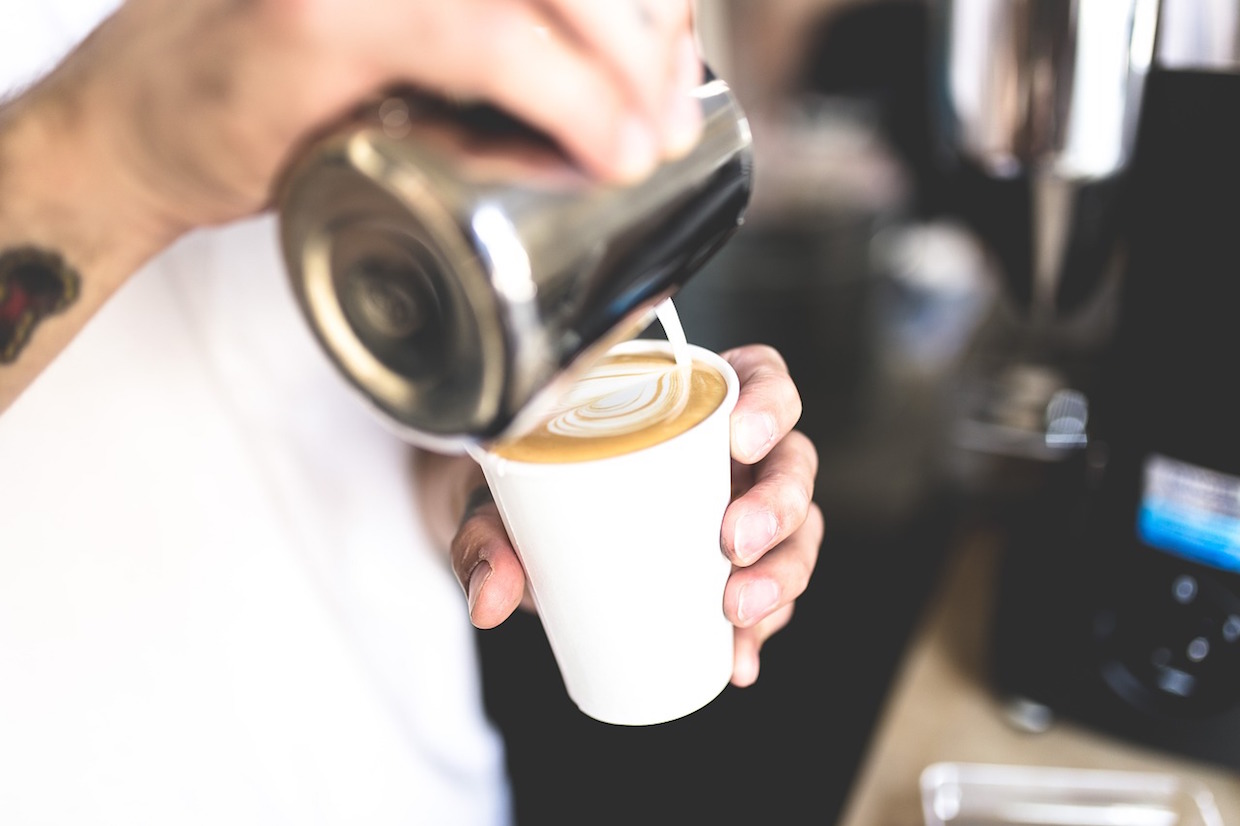 The New York Times followed up on the ongoing tug-of-war over the term "milk" that seizes upon the age-old quandaries: Do almonds lactate? And does that matter?
Mike Messersmith, who runs the American operations of Oatly, said his company's oat milk had gone from 150 coffee shops to 2,000 in just one year and was now being sold in Whole Foods and Target. Early next year, Oatly, which is based in Malmo, Sweden, plans to open a factory in southern New Jersey, its first in the United States.
The American dairy industry's attempt to enforce labels is incongruous, Mr. Messersmith said. "In an era when the government is dialing back regulations, this seems like an odd anomaly," he said. "The dairy lobby certainly is very well established."
The relentless flooding in Karnataka and Kerala continues to take its toll. A report in DaijiWorld indicates that some high-producing Karnataka district of Kodagu in the major coffee-growing region could take over a decade to recover:
"35% of the coffee estates in the north of the district are completely destroyed. The structure of the land itself is completely changed due to the landslide. So the land has to be prepared first by setting the soil and making the estate ready to grow the crop. It may take 10 to 15 years for all the process to get completed and to see the harvest again," says Dr Sannuvanda M Kaverappa, former vice-president of Coffee Board.
Officials are preparing relief packages to help the farmers in Kerala and Karnataka, and to aid in the assessment of damages and gauge the priorities for disbursement, Hindu Business Line reports that the government is rolling out some smartphone apps:
The apps were launched by Suresh Prabhu, Commerce and Industries Minister. The app "Coffee Connect", for instance, will gather all information relating to various coffee plantations in the country, such as geographical location, plant material, age, production and machinery available. The solution will help improve the efficiencies of field functionaries, particularly extension workers, in subsidy disbursement and real-time report generation.
Coffee Krishi Taranga, an IVR-based digital mobile extension service, on the other hand, will provide customised information and services to coffee growers to increase productivity, profitability and environmental sustainability.
"Any coffee planter with a feature phone will be able to access this service, developed jointly by the Coffee Board and Precision Agriculture for Development India Foundation," Srivatsa Krishna, CEO and Secretary of the Coffee Board, said.
Howard Bryman
Howard Bryman is the associate editor of Daily Coffee News by Roast Magazine. He is based in Portland, Oregon.
Tags: Bishkek, Brad Brenneman, Kyrgyzstan, Lei Maofeng, Luckin Coffee, Mike Messersmith, Nabil Fadai, Sannuvanda M Kaverappa, Srivatsa Krishna, Suresh Prabhu
Your email address will not be published.






E-News Subscribe