July 24, 2023
July 21, 2023
July 12, 2023
June 22, 2023
July 26, 2023
July 13, 2023
July 12, 2023
July 11, 2023
July 27, 2023
July 27, 2023
July 26, 2023
July 25, 2023
July 27, 2023
July 26, 2023
July 25, 2023
July 25, 2023
June 19, 2023
July 1, 2022
September 29, 2021
June 8, 2021
July 28, 2023
July 26, 2023
July 21, 2023
July 18, 2023
Howard Bryman | November 19, 2020


GE Appliances (GEA) has enlisted 2020 United States Brewers Cup Champion and Onyx Coffee Lab Barista Trainer Elika Liftee to help launch of the first product in its new line of home kitchen appliances, the Café Specialty Drip Coffee Maker.
The new wifi-connected, SCA-certified, variable-temperature, 10-cup brewer is the kickoff product for a line of approximately two dozen new home kitchen devices slated to follow in the year to come under the company's Café brand (styled by the company as CAFÉ).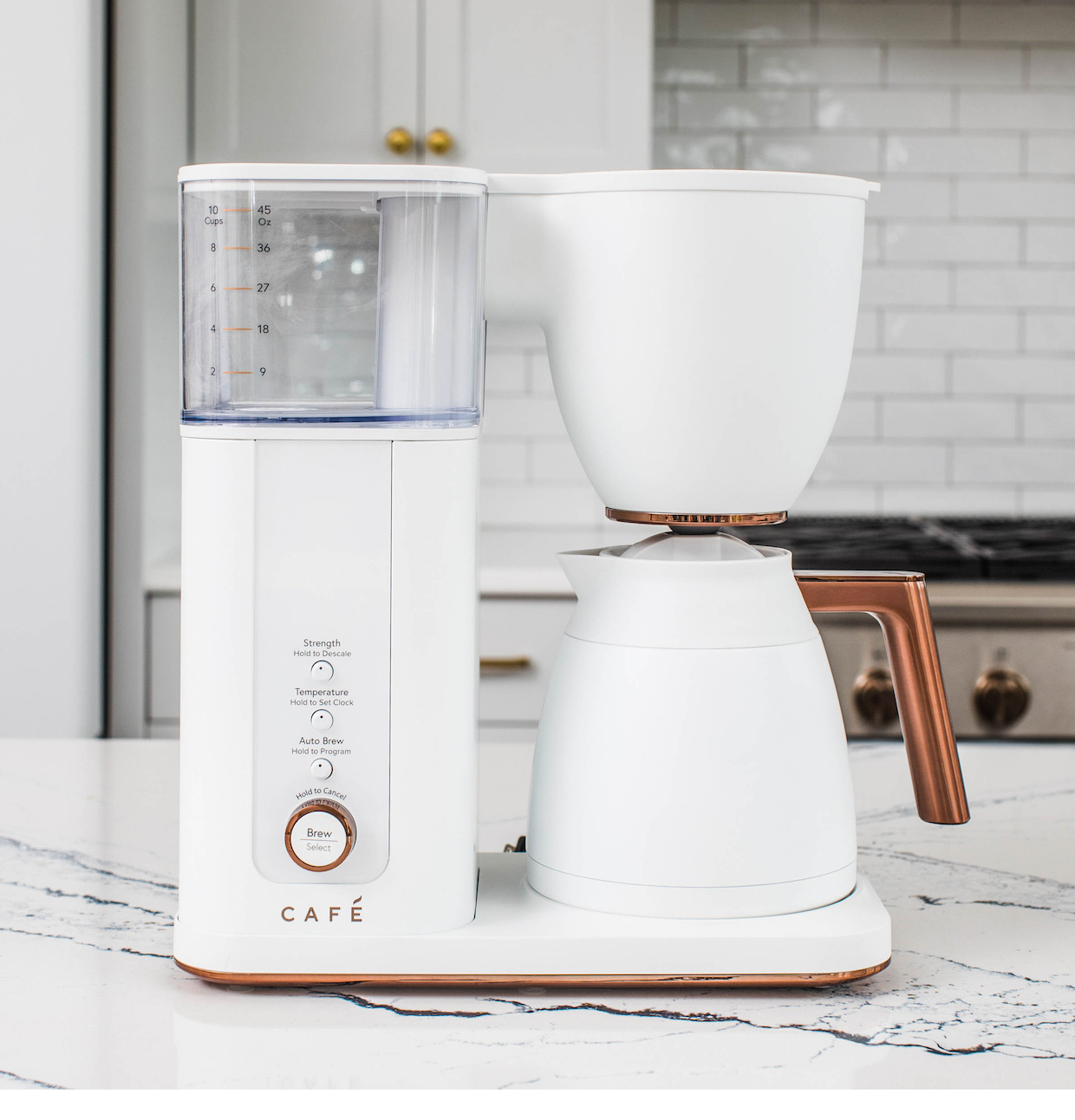 GE Appliances, which is owned by the China-based Haier Group Corporation, turned to the home coffee market for a pick-me-up for the brand's reentry to the small appliance manufacturing business.
"Coffee's just the start, and it was a good place to start for a brand called Café," Wayne Davis, Café brand director, told attendees of a live online preview of the machine this week led by Liftee.
After ending its own small appliance business in 1984, the now 128-year-old global conglomerate General Electric Co. (GE) went on to license the brand to a variety of other companies before fully divesting GE Appliance to Chinese multinational home appliance and consumer electronics company Haier for $5.6 billion in 2016.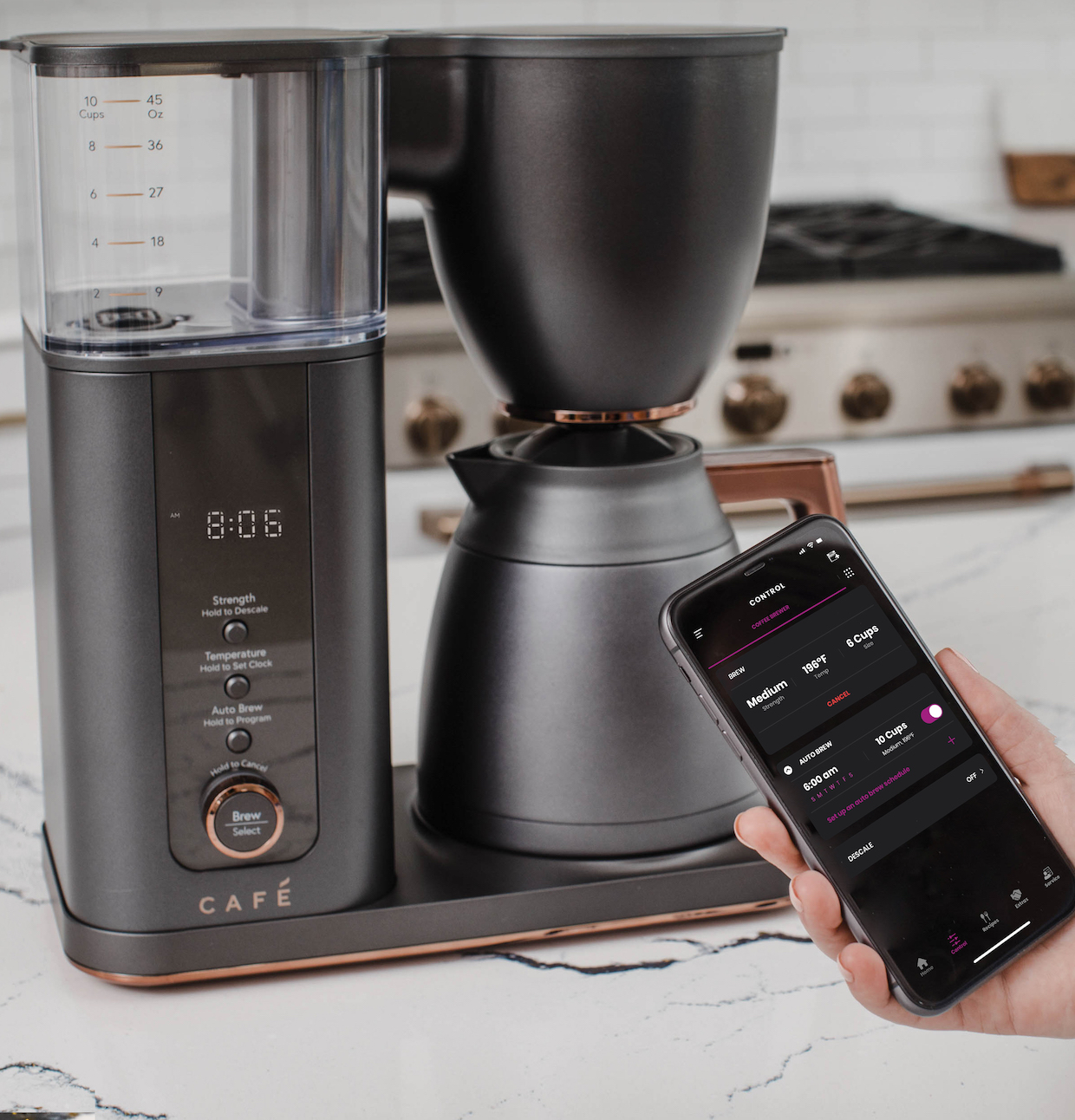 Under Haier's control, the company has launched numerous new focused brands. It relaunched the Café Appliances brand to focus on more colorful and higher-end large kitchen appliances for consumers seeking advanced features, strong performance and an escape from the "sea of stainless" in their home kitchens, according to the company.
"The intent of the Café brand is to really be able to meet that distinct segment of the market, with their design and functional appetites," André Zdanow, Executive Director, GE Appliances, told Daily Coffee News after the demo this week. "Coffee is the leader, and we really want to have a focus on leading products and thinking through a product's performance and how to express the Café value proposition. We really had a fun exploration with it. Café has this fantastic element of design choice, with our finishes and the trends in major appliances, and we chose to go a level deeper and think about what adding choice or personalization within a product would mean."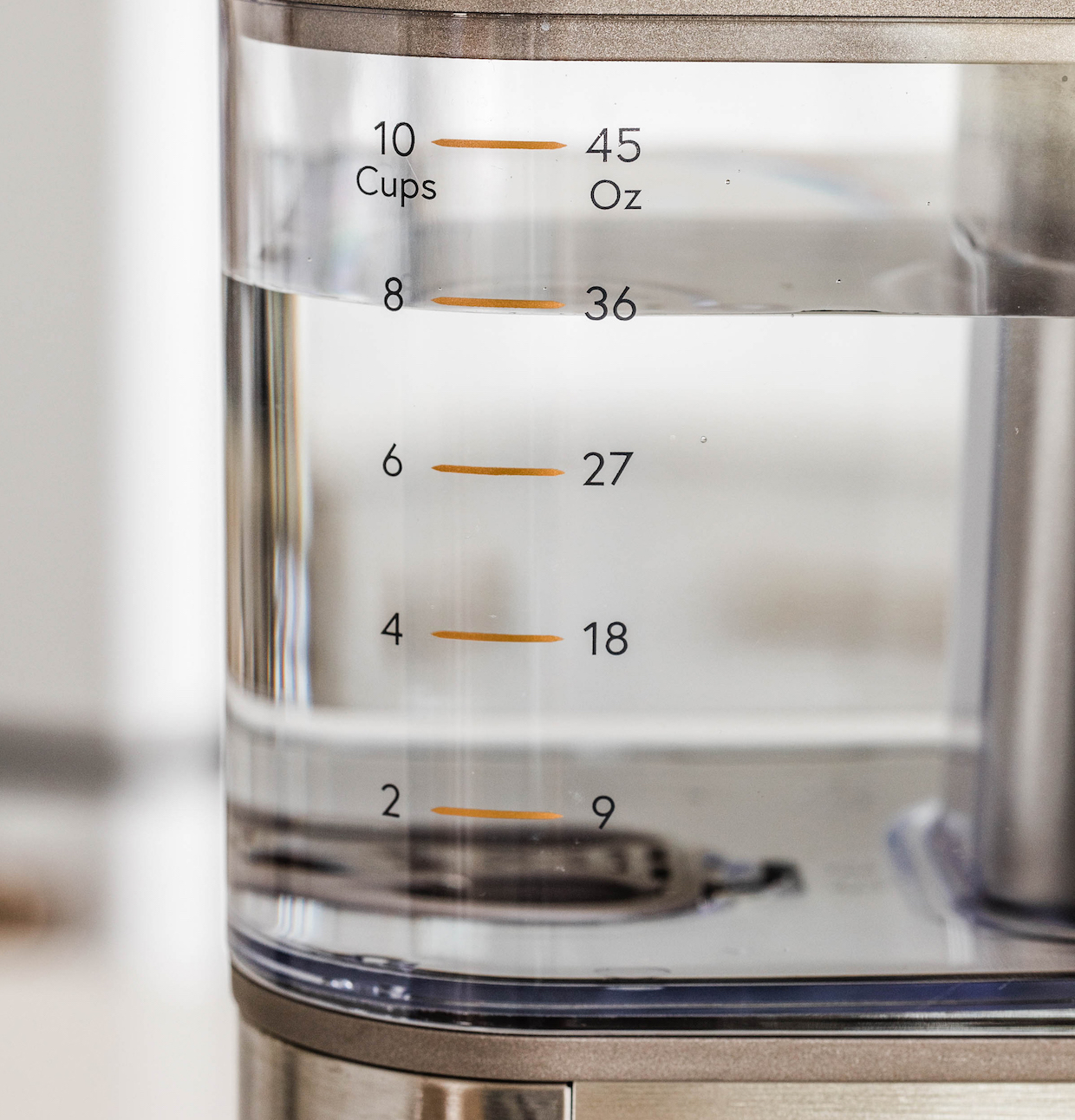 Beyond the choice between matte black, matte white or stainless exterior styling for the Café Specialty Drip Coffee Maker, users can also choose the temperature of the brew water and the speed at which water is delivered to the coffee bed.
The temperature range is 185°F-205°F. Liftee clarified in the demo that the 185-195 range, which is below the 195-205 range demanded of SCA certification, is to accommodate customers brewing at altitudes where water boils at lower temperatures.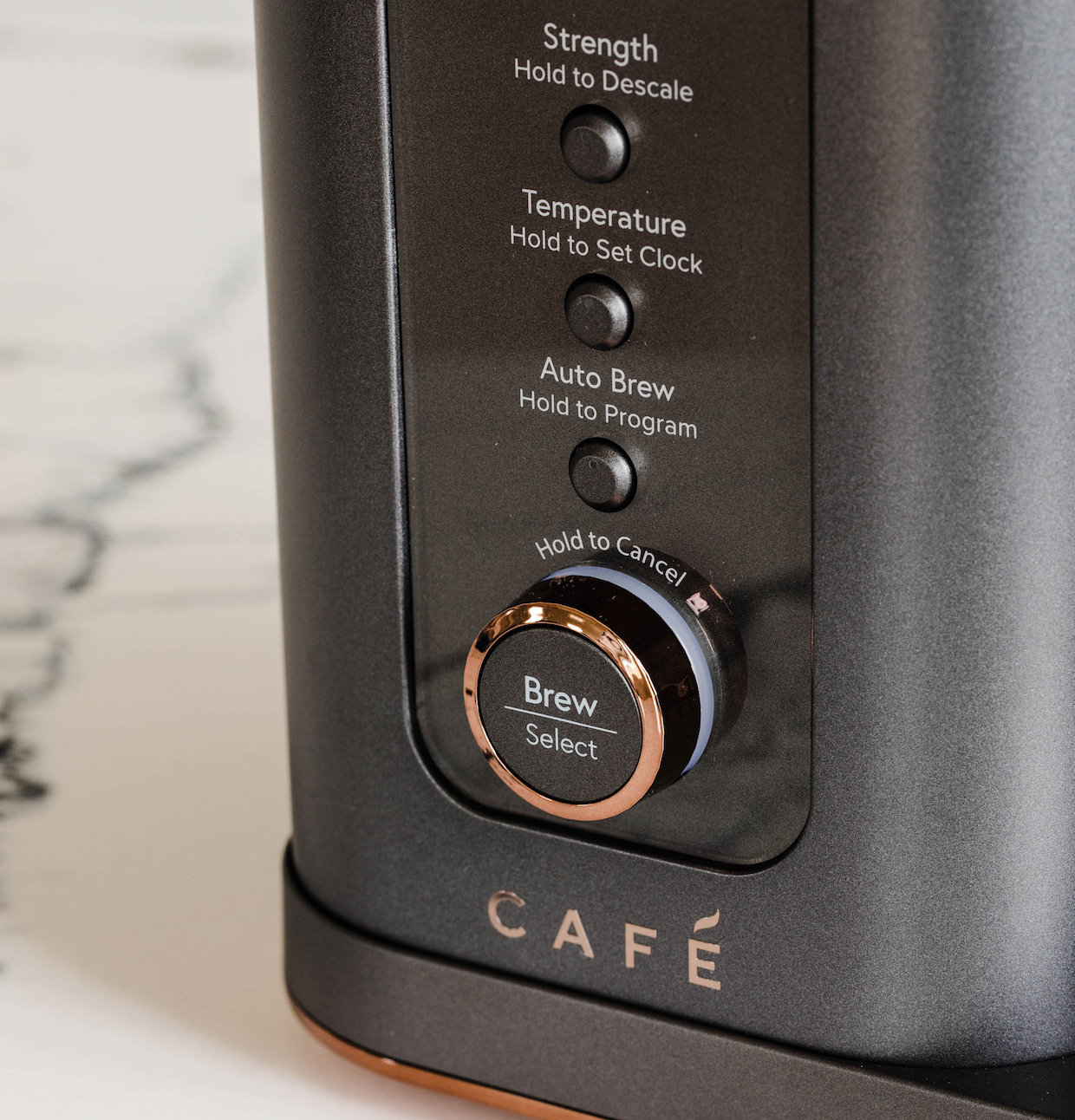 Light, Medium and Bold brewing settings offer fast, medium or slower delivery of water. Control options include physical buttons on the machine, communication via wifi with an associated smartphone app, or by verbal commands through integration with Alexa and Google Home.
The Café Specialty Drip Coffee Maker has launched for sale via Best Buy with a suggested retail price of $349 and will be available at Williams-Sonoma later this month, according to the company.


Howard Bryman
Howard Bryman is the associate editor of Daily Coffee News by Roast Magazine. He is based in Portland, Oregon.
Tags: André Zdanow, cafe, CAFÉ Specialty Drip Coffee Maker, Elika Liftee, GE Appliances, Haier, home brewers, home brewing, Onyx Coffee Lab, SCA Certified Home Brewer
Cool handle, looks like Ratio!
WOW, very cool handle! Looks EXACTLY like the Ratio Thermal Carafe which was released in 2015. What a weird coincidence! Next time just approach us about a collab, perhaps?
https://ratiocoffee.com/products/ratio-thermal-carafe-with-porcelain-dripper
Too much money.. Anyone into good coffee doesn't use their phones.. For that price buy a Ratio or Technivorm
I'd say buy a stainless pour over cone. You'll save over $330, never have to buy filters, won't have hot water exposed to chemical leaching plastic parts, and have superior coffee. Just my 2¢!
Your email address will not be published.






E-News Subscribe