Pandaily
Everything about China's Innovation
On Friday, Chinese display chip solutions provider Chipone Technology (Beijing) Co., Ltd. announced that it had completed its round E of financing, which exceeded 6.5 billion yuan ($1.02 billion) and lifted the company's valuation to above 30 billion yuan ($4.7 billion).
Zhang Jinfang, CEO of Chipone, said that this round of financing will be used to enhance the company's continuous investment in the R&D of technologies and talent recruitment, and to help the company establish long-term and sustainable capacity cooperation with core suppliers.
This round of financing is led by Oceanpine Capital, while other investors include industrial investment institutions such as Vivo and Unic Capital, as well as well-known institutions such as CCB Private Equity Investment Management, CDB Capital, Oriza Rivertown, GGV Capital and CGP Investment. Previous shareholders such as CPE, Singularity Power Investment Management, Silk Road Huachuang Investment Management, Zhuhai Huajin Capital also added investment.
Together with investors such as China Fortune-Tech Capital, TCL Capital and Xiaomi, which were introduced in previous rounds of financing, as well as institutions such as E-town Capital and Sdic Venture Capital, the shareholders of the company include many well-known industrial, state-owned and financial investors.
SEE ALSO: MediaTek Officially Launches Dimensity 9000 Flagship Chip, Announces Adoption by Global Device Makers
Its official website shows that Chipone is a chip design company focusing on the display field with global competitiveness. The company's products cover all kinds of display chips such as TDDI (Touch and Display Driver Integration), medium- and large-sized display driver ICs (LDDI) and OLED driver ICs. Its customers include global leading panel factories and leading Chinese smartphone brands.
Since its establishment in 2008, Chipone has been committed to the development of display chip technology. The company launched the first Chinese TDDI chip in 2018 and realized its mass production. In 2019, the first mini-LED display driver chip supporting as low as 0.4 mm pitch in China was launched by Chipone. The company then launched the first medium- and large-sized display driver chips supporting 4K resolution in China in 2020. Finally, the first AMOLED display driver chip mass-produced for top brand customers in China was launched in 2021.
Sign in with google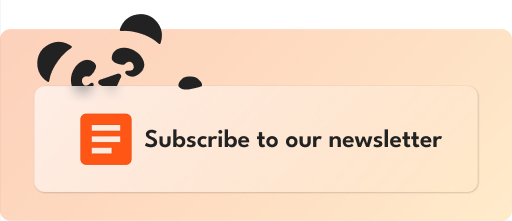 Shanghai-based computer chip firm SMIC, announced late Thursday that Zhou Meisheng, Executive Vice President of Technology Research & Development and a core technician of the company, has retired.
On July 19, Chinese smart chip company CIX announced the completion of a Pre-A round of financing. It was jointly led by NIO Capital and Qiming Venture Partners.
SiEngine, a 7-nanometer auto-grade SoC provider, on July 19 announced the completion of its Round A financing in which it raised nearly one billion yuan ($148.3 million).
ByteDance has activated at least four chip projects, including AI chips, server chips, FPGA NIC (intelligent network card in Field Programmable Gate Array or FPGA) and RISC-V.




Pandaily is a tech media based in Beijing. Our mission is to deliver premium content and contextual insights on China's technology scene to the worldwide tech community.
The automated manchine translation of regional languages is powered by NiuTrans.
We also support Hindi language, do you want change to it?
हम यह भी हिन्दी भाषा का समर्थन है, आप इसे करने के लिए परिवर्तन करना चाहते हैं?
We also support Punjabi language, do you want change to it?
ਸਾਨੂੰ ਇਹ ਵੀ ਪੰਜਾਬੀ ਭਾਸ਼ਾ ਨੂੰ ਸਹਿਯੋਗ ਹੈ, ਤੁਹਾਨੂੰ ਇਸ ਨੂੰ ਕਰਨ ਲਈ ਤਬਦੀਲੀ ਚਾਹੁੰਦੇ ਹੋ?
We also support Bengali language, do you want change to it?
আমরা বাংলা ভাষা সমর্থন, আপনি এটি পরিবর্তন করতে চান?
We also support Burmese language, do you want change to it?
ငါတို့သည်လည်း, မြန်မာဘာသာစကားကိုထောကျပံ့သငျသညျကအပြောင်းအလဲလိုသလဲ
We also support Nepali language, do you want change to it?
हामी पनि नेपाली भाषा समर्थन, तपाईं यसलाई परिवर्तन गर्न चाहनुहुन्छ?
We also support Tagalog language, do you want change to it?
Sinusuportahan din namin ang Tagalog wika, ang gusto mong pagbabago dito?
We also support Malay language, do you want change to it?
Kami juga menyokong bahasa Melayu, adakah anda mahu perubahan kepadanya?
We also support Indonesian language, do you want change to it?
Kami juga mendukung bahasa Indonesia, apakah Anda ingin perubahan untuk itu?
We also support Thai language, do you want change to it?
นอกจากนี้เรายังสนับสนุนภาษาไทย, คุณต้องการที่เปลี่ยนแปลงไปได้หรือไม่