Pandaily
Everything about China's Innovation
On Wednesday, NASN Automotive Electronics (NASN), a manufacturer of chassis electronic control components, completed a C round of financing worth 500 million yuan ($78.47 million), which was jointly invested by BOCG Investment, GL Ventures, CATL and CMG-SDIC Capital.
Tao Zhe, founder of NASN, revealed that the company has reached agreements with many leading automakers such as BAIC New Energy, BYD, Changan Automobile, and Great Wall Motors. The company claims to have abundant orders, and is accelerating the expansion of its manufacturing bases.
After this round of financing, NASN will work with its partners to strengthen new product development, production investment and customer service.
Founded in 2016, NASN focuses on the R&D of core technologies related to automotive chassis, intelligent driving and new energy vehicles. The company integrates R&D, production and sales.
Its core products include the NBooster smart brake system, ESC electronic stability control system, NBC integrated smart brake system, EPS smart steering system and automated driving L3/L4 level chassis driven-by-wire solutions.
In 2018, NASN mass-produced its first NBooster product in China, which was earlier than the same kind of products made by foreign leading companies.
SEE ALSO: SiEngine Technology Releases 7nm Car-Level Intelligent Cockpit Chip, Targeting High-End Automotive Chip Market
At present, Bosch is the predominant manufacturer in the field of chassis control, with a market share of around 70%. Several other foreign-funded Tier 1 suppliers account for most of the remaining 30%. However, with the rapid development of new energy vehicles, automated driving and other related fields in China, opportunities are opening domestic automobile enterprises.
Sign in with google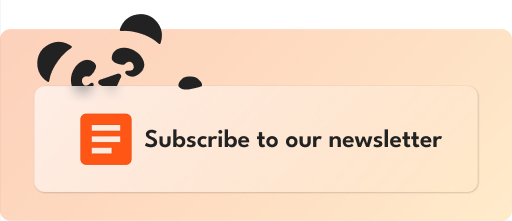 Leekr Technology, a chassis-by-wire system solutions provider, announced its completion of A and A+ rounds of financing, securing a cumulative amount of nearly 200 million yuan.
MINIEYE, an intelligent driving solutions developer, announced on Monday that it has completed a D3 round of financing, led by Cathay Capital and followed by a sub-fund of NIO Capital and Shenwan Hongyuan.
On August 2, Atech Automotive (Wuhu) Co., Ltd., an auto parts company, announced the recent completion of an A round of financing, though the amount was not been disclosed.
On August 8, Black Sesame Technologies, an autonomous driving computer chip company, announced its completion of round-C+ financing led by SummitView Capital.




Pandaily is a tech media based in Beijing. Our mission is to deliver premium content and contextual insights on China's technology scene to the worldwide tech community.
The automated manchine translation of regional languages is powered by NiuTrans.
We also support Hindi language, do you want change to it?
हम यह भी हिन्दी भाषा का समर्थन है, आप इसे करने के लिए परिवर्तन करना चाहते हैं?
We also support Punjabi language, do you want change to it?
ਸਾਨੂੰ ਇਹ ਵੀ ਪੰਜਾਬੀ ਭਾਸ਼ਾ ਨੂੰ ਸਹਿਯੋਗ ਹੈ, ਤੁਹਾਨੂੰ ਇਸ ਨੂੰ ਕਰਨ ਲਈ ਤਬਦੀਲੀ ਚਾਹੁੰਦੇ ਹੋ?
We also support Bengali language, do you want change to it?
আমরা বাংলা ভাষা সমর্থন, আপনি এটি পরিবর্তন করতে চান?
We also support Burmese language, do you want change to it?
ငါတို့သည်လည်း, မြန်မာဘာသာစကားကိုထောကျပံ့သငျသညျကအပြောင်းအလဲလိုသလဲ
We also support Nepali language, do you want change to it?
हामी पनि नेपाली भाषा समर्थन, तपाईं यसलाई परिवर्तन गर्न चाहनुहुन्छ?
We also support Tagalog language, do you want change to it?
Sinusuportahan din namin ang Tagalog wika, ang gusto mong pagbabago dito?
We also support Malay language, do you want change to it?
Kami juga menyokong bahasa Melayu, adakah anda mahu perubahan kepadanya?
We also support Indonesian language, do you want change to it?
Kami juga mendukung bahasa Indonesia, apakah Anda ingin perubahan untuk itu?
We also support Thai language, do you want change to it?
นอกจากนี้เรายังสนับสนุนภาษาไทย, คุณต้องการที่เปลี่ยนแปลงไปได้หรือไม่